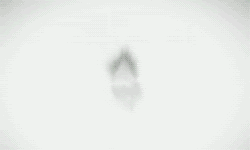 Friday, 18 November 2011
9 PM Eastern/Pacific
Pine Barrens, NJ?
Jersey Devil! :eek:
Now thats camping

What the heck did they do to that power box?
"…Cold Hot Pockets…"
That's just not right. :eek:
TBH, I'm surprised they haven't run into it already. It's kind of a first season kind of thing, like the Woman in White or the Wendigo.
It's not nice to fool Mother Nature.

"Shouldn't play God like that."
And if anyone should know, it's these three.

He so spit on that sandwich…or worse…
"You don't shoot Bambi, jackass. You shoot Bambi's mother." :eek:
I cried so hard during Bambi… When I was young…
So, the waiter is the prime suspect?
its messed up but he's not wrong

I thought you shoot Bambi's father?
Which means it can't possibly be him.