Team Omra
Returns once again…
Scientist-


Austin James
From the 1988 Television show 'Probe' which was cowritten by Isaac Asimov. Inventor, Scientist and Crime Fighter.
Robot/Cyborg-


Briareos
From Masamune Shirows Appleseed Anime/Manga series. ESWAT Squad Leader and all around Badass.
Alien-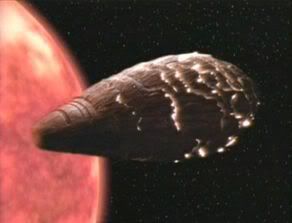 Gomtuu
From Star Trek: the next generation's episode 2x20 'Tin Man'. A sentient organic spaceship with amazing capabilities.
Warrior-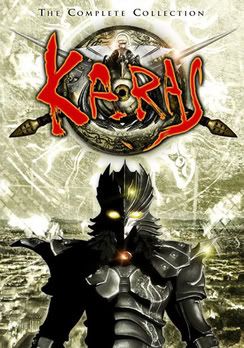 KARAS
From Karas the complete series. Anime. Supernaturally powered armor allows him to wield combat magic, transform into a ground vehicle/aircraft/and armored swordsman.
I will post the first scenario for our teams to solve on Friday, unless everyone is ready by tommorrow and we can start then. The person who posts his team after me will be responsible for coming up with the next scenario for us to solve after this weeks escapade. And the one after him/her will do the next one, and so forth…