So today I finally got the chance to start playing Defiance on XBox. It was sort of funny to because I started the actual game play just before Shooter Jr came home from work. When he saw me playing he asked "Is this Mass Effect? Wow!"
I love the fact that we get to personalize our characters. I had a lot of fun choosing mine. Speaking of which, here she is. Introducing Arkfall Hunter, Honor Deveraux: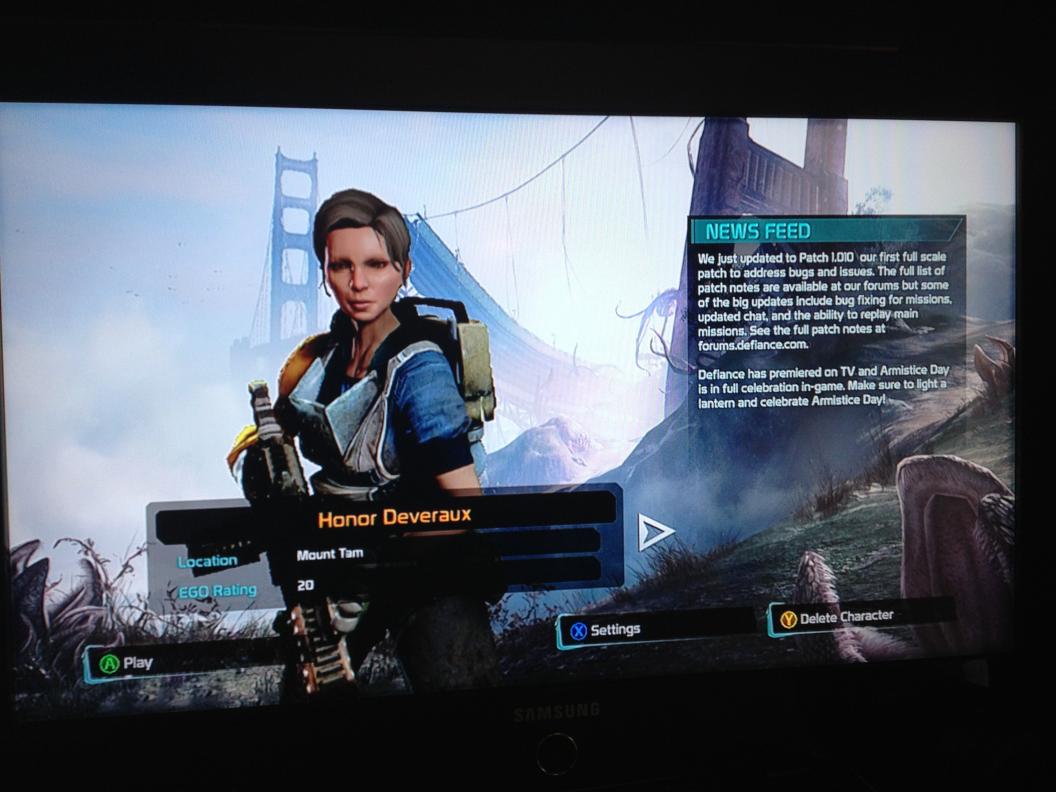 As someone who's almost exclusively played Halo the past two years the controls are still a bit difficult to get used to, but it's nice to know most things are the same.
One gripe though: The initial game download and patch took up 2-3 hours this afternoon. I have a fairly high bandwidth connection too so that was very painful to go through. And the fact that the patch has to install each time I boot up the game is a pain, too. However, I'm very happy that it all works now.
I'm loving the further backstory to the television show too. I actually feel like I'm behind and need to get caught up, but with that said there is nothing that I've noticed so far that's a deal breaker if you just watch the series or if you haven't started your game play yet.
I'd be curious to know how game play is on a PS3 or PC if you've been playing the game on those platforms.
More to come as I get the time to play more!
~Shooter Out