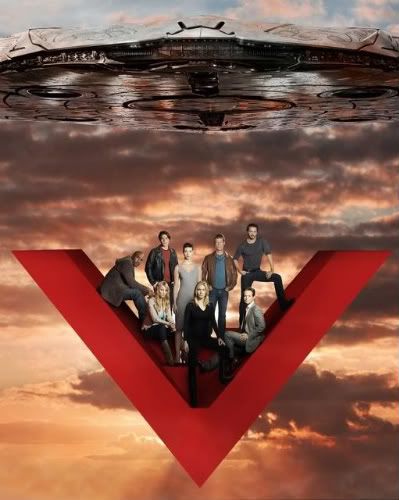 Tuesday, 15 February 2011
9 PM Eastern/Pacific
I wish more ppl watched NOF so we could frak it before V.
I hope last week's preview didn't ruin this ep too much.
Hell hath no fury like a V queen scorned.
Do something with that baby's hair please!
He got caught sooner than I expected.
I can set up threads if you'd like, but I personally have zero interest, sadly.
I can't turn on the TV until my "problem child" goes to bed. Reinforces his bad behavior. :mad:
Well, if there's no one else here for V, I don't think there's gonna be anymore for NOF again. ):
Problem child??
As you wish.

Problem child??
One of my residents at work. I'm available for these fraks on work nights because they all go to bed fairly early and then it's basically just overnight babysitting. This is, however, has been… problematic, in general, lately. :mad:
Black dude is another V plant? Go figure, he was one of Zod's men too.
The opening of that Battle LA ad looked straight out of District 9.
This ep is alright so far.
Why did he let her go after he was shot?
Wow, Diana handled that wonderfully.
And, Erica handled that woefully.
This is a great ending. Feels like a finale.
Haha, thanks, I thot I recognized him from somewhere. First I assumed he was Cyborg, but now I've IMDBed him. He was that one Agent in Flash Forward.
Yeah, the last 2 episodes really raised the stakes and I now hope we'll gat a 3rd Season. After Tyler behaved so well in last weeks episode, today I wanna see him dead again.