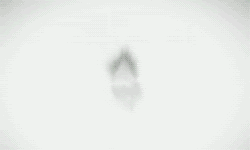 Friday, 27 April 2012
9 PM Eastern/Pacific
Um, you and Sam were supposed to end, too. A few hundred times, in fact.
As evil plans go, it's pretty elegant.

Felicia! How can you not love her?
I wonder if she's evil. :eek:
"It means, the Eye of Sauron is upon me."
"Well, if you need anything, I'll be back in the Shire "

Wouldn't borax burn a bit?
"What are the chances I see everything on that drive, and Dick lets me live anyway?"

"Way to go, Dumbledork."

This is hilarious.

At least she probably won't sleep with either of the Winchesters, so she might actually survive this. :rolleyes:
I miss the Impala.

"Now who could have done that?"

Good thing they knew exactly what the suitcase was supposed to look like. :rolleyes:
"Nothing's safe, if you poke at it long enough."

That was all superhero-y!

"The really evil ones always need a special sword."
Huh. She might have something there.
And she disappears, safe and alive. Yay!