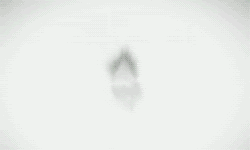 Friday, 3 February 2012
9 PM Eastern/Pacific
OK, I recognize this guy from somewhere.
Oh well, I guess it doesn't matter now.

"No, they don't match anything human." :eek:
She might be a fast machine, but is her motor really that clean?
Haven't seen the tattoo in a while. Nice.

"Oh, sweet, she gave you her number."
"They always give me their number."

That would have been more shocking if it wasn't in every single preview. :eyebrow:
The Mayor! Quick! Kill him before he ascends! :eek:
Sam's totally jealous.

"Well, I hear they grow like weeds."
"You have no idea."

Isn't it Sam's job to fuck monsters?
Dean's gonna get killed by Wonder Woman!!! :eek:
Ghost Bobby to the rescue!

"You're the only person I can trust."
"Why?"
"Because you're my father." :eek:
Mean old Uncle Sam! :eek:
"You're just as screwed up as I am! You're just… bigger!"

Well, that was kind of an anti-climactic ending… :eyebrow:
NNNNNNNNNNNOOOOOOOOOOOOOOOO!!! annoying Vader scream
Caught up on the series now.
They burned Bobby's bones… Dunno what ghost it could be if not Bobby. Cass maybe?
His DNA is all over the flask and books