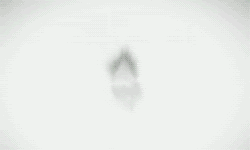 Friday, 28 October 2011
9 PM Eastern/Pacific
Teller: "What can I do for you, Dean?"
So many ways to answer that.
Lotta random references made and it's only been 13 minutes.
When Bobby calls someon a loon, he ain't lying.
Bobby: There can only be one!
I was thinking death spell but cutting the head off works too

She's not gonna ask about the Winchesters?
death spell it is then

My Crom, I'm still smiling at Dean lip syncing that song. d:
You know there's a outtake where they both end up singing in unison

Joking, unless there really is one.

At least Dean hesitated a little before taking a shot.
Figured they weren't FBI.
hm borax bullets from now on?
"Coming back from the dead again strains credulity…"
Hehehe.