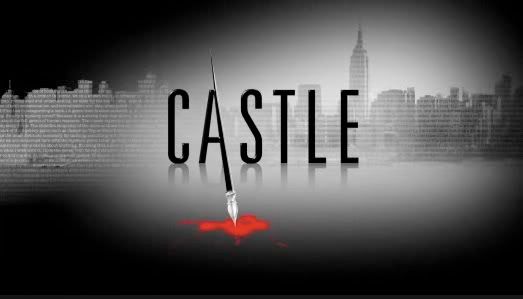 Monday, 21 March 2011
10 PM Eastern/Pacific
I'm choosing SG:U this week… will post comments when I see this, though.
People from All My Children are on this week, so my mom wants me to obtain it for her. I'll probably watch it with her tomorrow.

I love Esposito recounting the telenovela he watched with his grandmother. I've never been able to stand the soap operas on TV in the US, but I've loved the 6 month long telenovelas. They're so… predictable! Except for when they're not

The mom who's not a mom! Castle's right, so melodramatic.
Get the hell out of dodge… or not hehe
only 300k? that's so little to kill for.
"do you two practice this when we're not around?"
tee hee!
and laney likes diamonds! good to know
Lance Hastings? Ewwwwwwwwwwww!
Seriously he's going to try to channel Nickleson?
One might read something into that fake phallic symbol…
maybe we should sleep on it… separately!
riiiiiiight Castle

The PI? Or the aspiring screenwriter?
ooh! the assistant!
I like the trap. Say No to Plagiarism!
"If you're going to be a writer you have to have a better sense of subtext"
Castle! Leave your mother alone. They're even color coordinated!
Is it too late to jump onto the Castle bandwagon?
I listened to the Nathan Fillion ep of The Nerdist Podcast yesterday and now I really wanna watch just a fun show.
It's never too late.

it's not too late, there's only been 2 season before this, and the first only had 10 episodes. Once you get past the gore at the beginning of every episode, it's pure genius fun.
i found the pacing of the first 1/3 of the show a bit awkward, maybe they are trying to be soapy, so it was a bit unusual. but i loved the twist. Though i have to admit I didn't understand the real reason why the assistant want to kill the writer? Was the writer trying to replace her with the girl from the coffee place? or did the assistant plagiarized the coffee girls script?
I thought that the writer (Sarah, the murder victim) confronted the assistant about the plagiarism from coffee house girl, and the assistant killed her because she inferred she'd lose her job?
that sucks… what a crappy reason to die…